Did you see our latest passion project? If not, you should! We created a completely custom swag box with micro-breweries in mind.
The details: We came up with names, logos, taglines & imagery for a fictional brewery. Then we designed a full-color custom 12-pack box and packed it with labels, coasters, fun die-cut stickers, the softest t-shirts ever (beer lovers adore them!), and a cool bottle opener, all stylized with super-creative branding. This is real craft beer swag designed to stand out!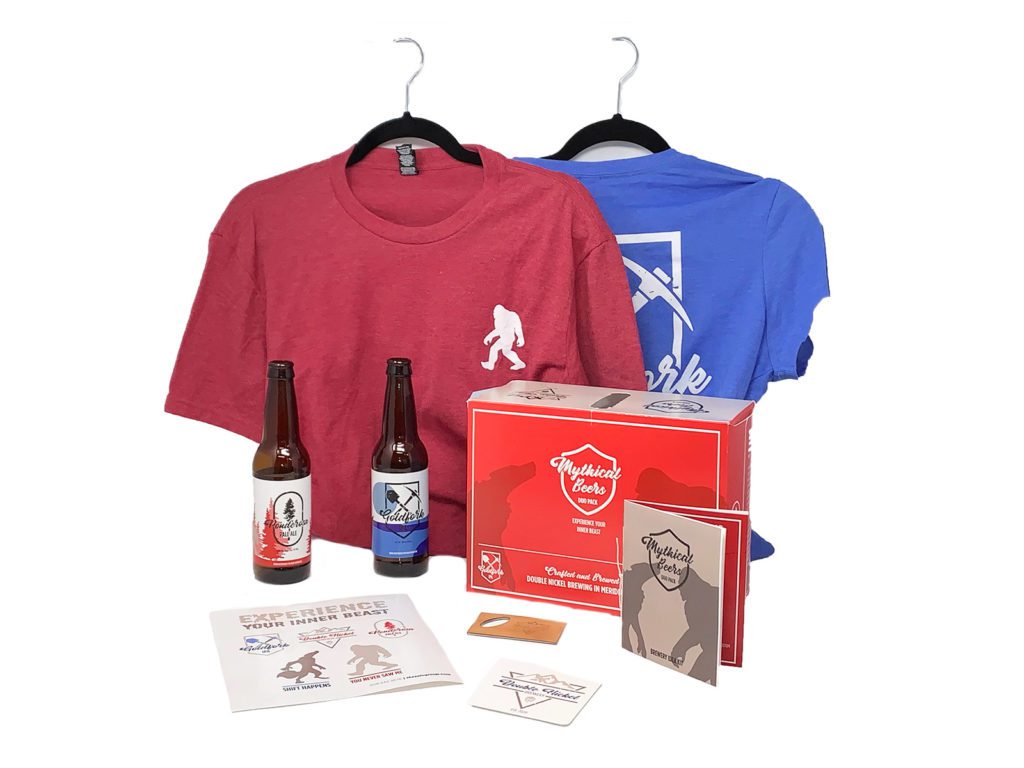 We do several of these projects a year, just for ourselves, for practice & play. This is how we keep our creative and project management skills sharp and stretch what we think is possible. (It's also how we keep winning awards!)
How our creative team collaborated to make this swag box so memorable
Create a brand-within-a-brand for a whole (fictional) brewery, two micro-brews, and a product package? Check.
Conceptualize and write utterly hilarious copy that manages to tie together Bigfoot, werewolves, beer, and the Pacific Northwest? Check.
Use our product expertise and excellent vendor network to source the hottest swag for the package, from multiple vendors, without breaking the budget? Check.
Package all the pieces together so the theme, the stickers, the fun swag, and the custom box become a uniquely impactful unboxing experience? Check, check, and check!
Manage the whole project from start to finish to create a fantastically cool promotional package that showcases what we'd love to do for you?
Check.
We can do the same thing for you. Contact us to get started on building out your own custom branded swag boxes. Imagine how much buzz would surround your company if everyone got one of these! It's a creative, memorable, and enticing way to make your customers or employees feel valued. Give them something this special and they'll follow you anywhere!
This swag box isn't just for beer-lovers.
Our full in-house creative team can design a box tailored to exactly the kind of business you do. We'll help you spark some great ideas, choose the right box and the best swag to fill it, design the whole project, and box it all up so all you have to do is watch your recipients smile. Leave us a message to start the conversation.